1. Setting up WPML
1. Please install and activate the recent version of WPML (WPML Multilingual CMS) with add-ons:
WPML CMS Nav
WPML Sticky Links
WPML String Translation
WPML Translation Management
Advanced Custom Fields Multilingual
2. Please go to WPML tab and configure general settings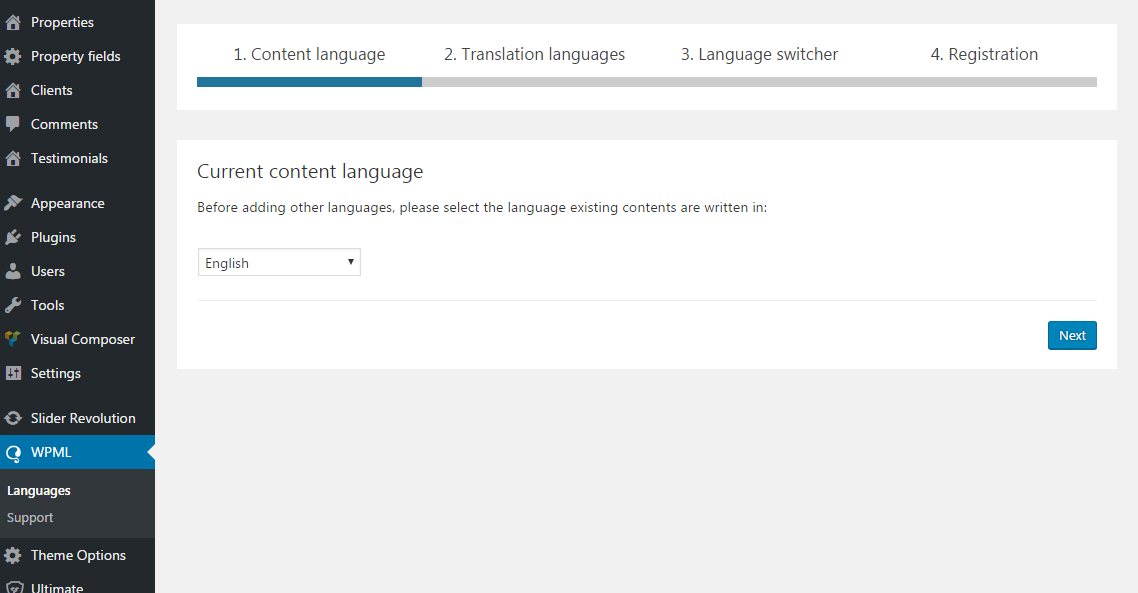 3. Please turn on development mode
3. Please start with translating one property to make search form / sliders works correctly. In other case they will be empty because there will be no property to display and website can look wired because of that.
2. Translating Single Property Page
1. Go to any property page backend and check the box "Make 'Properties' translatable". Then click the "Apply" button

2. Set all taxonomies to "Translate"
3. Set all Custom fields to "copy"
4. Scroll down and click apply to save new settings (point 2 and 3):
5. Check the "Duplicate" checkbox and click the "Duplicate" button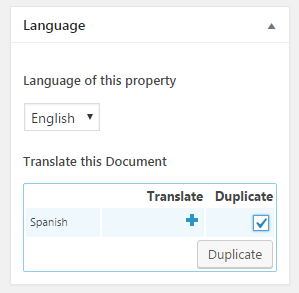 6. Everything will be duplicated, only featured image need to be set separately again. This problem with the featured image is related to the fact that WPML Media Translation Module can be used to duplicate featured image but it has bug related to Advanced Custom Field Gallery. This bug is reported and many people is waiting for this fix - https://wpml.org/forums/topic/acf-gallery-field-doesnt-work-with-wpml-media/ . It is why we do not recommend to use WPML Media Translation Module and featured image need to be set separately.
3. Translating Page
1. Edit page
2. Check the "Duplicate" checkbox and click the "Duplicate" button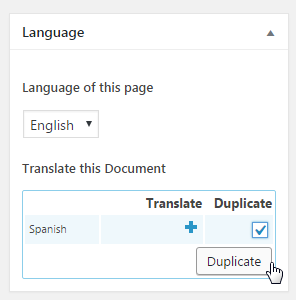 3. Switch language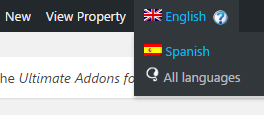 4. Edit shortcodes and translate them eg:

4. Property Field translation
1. Go to WPML >> String Translation
2. Search Field you want to translate e.g. "Property Type"
3. Translate every "Property Type" in every row that is displayed and everytime check the box that "translation is complete".
5. How to translate MyHome Theme Options
How to translate footer/header information or other fields in the MyHome Theme Options?
Every dynamic string is registered by WPML. If you change text in the MyHome Theme Options e.g. Header text / Footer text:
e.g. Top Bar 
or Footer:
Copy the text:
1. Change text in the MyHome Theme Options
e.g. Top Bar Phone to "New Number"
2. You will not see the new text on the page because it is already registered via WPML
3. Please select old text and copy it
4. Visit String Translation
5. Search for old text:
6. Select all texts and remove it by clicking "Delete selected strings"
7. Confirm
8. New text will be available
6. String translation
1. Go to string translation tab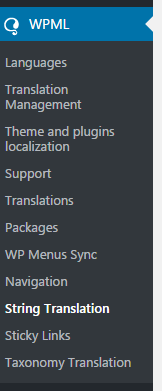 2. Select strings within domain "MyHome - Settings"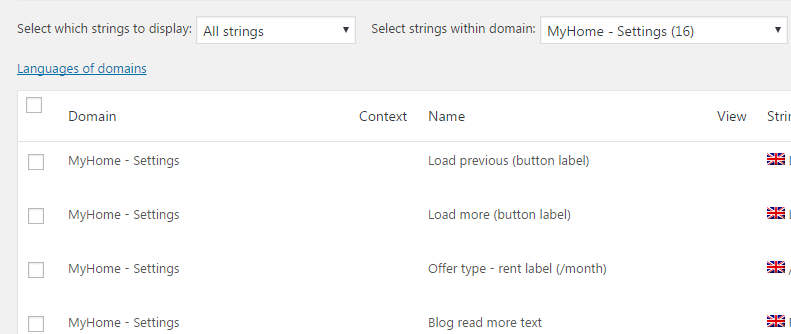 3. Click translations link

When you finish translation check "translation is complete" checkbox and click the "Save" button

7. Contact Form Single Property translating
Assing unique contact form to every language


8. Search Form fields in the new language
When you add new language all property fields needs to be set again for the new language
1. Please visit your MyHome Panel
​
2. Change Your Flag to the new language
3. Set field types again for the new language