Default MyHome Contact Form on property page is very simple and if you want add more options to it, we strongly recommend to switch to Contact Form 7. We will show below how to change this default Contact Form and add to it more flexibility: 
1. Click Contact and then Contact Forms
2. Click Add new
3. Set a name e.g. "Property contact form"
4. Replace default Form code with this sample styled MyHome Contact Form:
<label>[text* your-name placeholder "Your name*"]</label><label>[email* your-email placeholder "Your email*"]</label><label>[text your-subject placeholder "Subject"] </label><label>[textarea your-message placeholder "Your message"] </label>[submit "Send"]
5. Please go to the "Mail" tab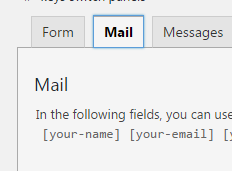 6. You have 2 options how you can set "To" option (mail recipient)
A. If you want to send all emails, from every property to only one email address put your address there e.g. support@tangibledesign.net
B. If you wish to send email to agent assigned to the property type there: [_post_author_email]
7. Add [_url] to "Message Body", so mail will include link to the property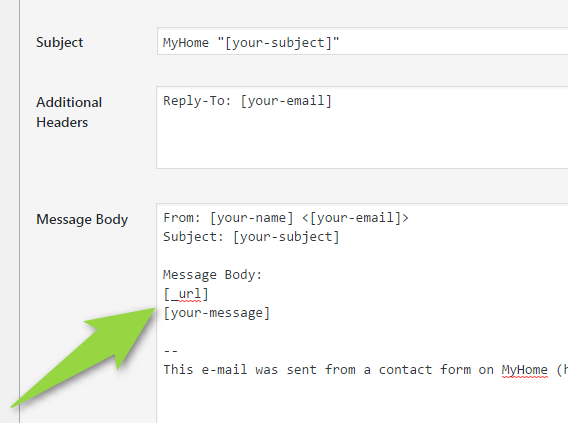 8. Save
9. You will see that shortcode (blue background) is updated, please copy it:
10. Go to Appearance >> Widgets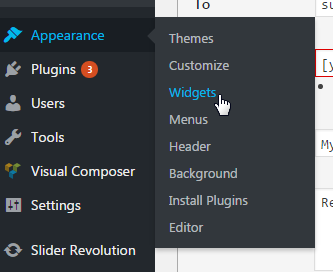 11. Add new text widget to the "MH Property Page" and paste inside contact form shortcode. Save widget.
12. New form will be available
13. Now visit the Theme Options and hide the old form. Theme Options >> Property options >> General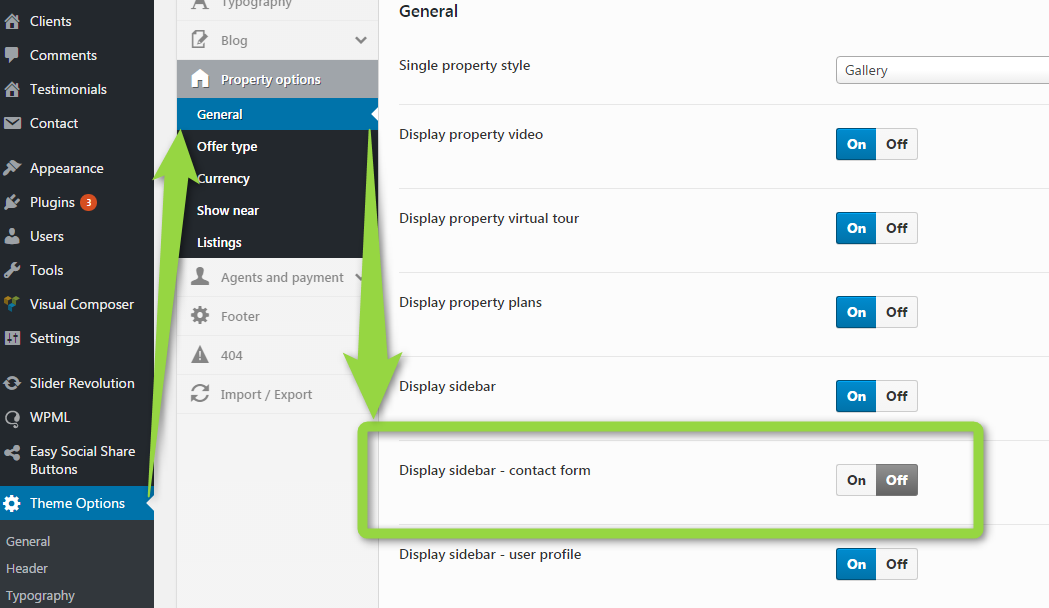 14. Test email form. Please also check SPAM folder.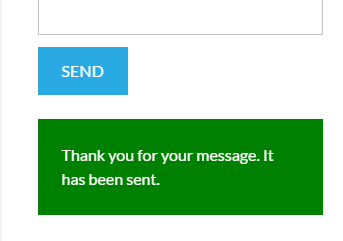 15. If you have problem with spam you can read about SMTP in this documentation - 7.9. How emails are working ? How to prevent emails go to spam folder? How to use SMTP ?
16. To customize Contact Form 7, please use official documentation: https://contactform7.com/docs/