1. Hover over the "Theme Options" tab in the left sidebar and click "Header"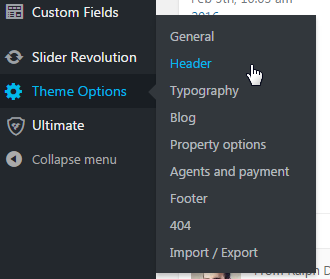 2. You will see the options to customize "Header":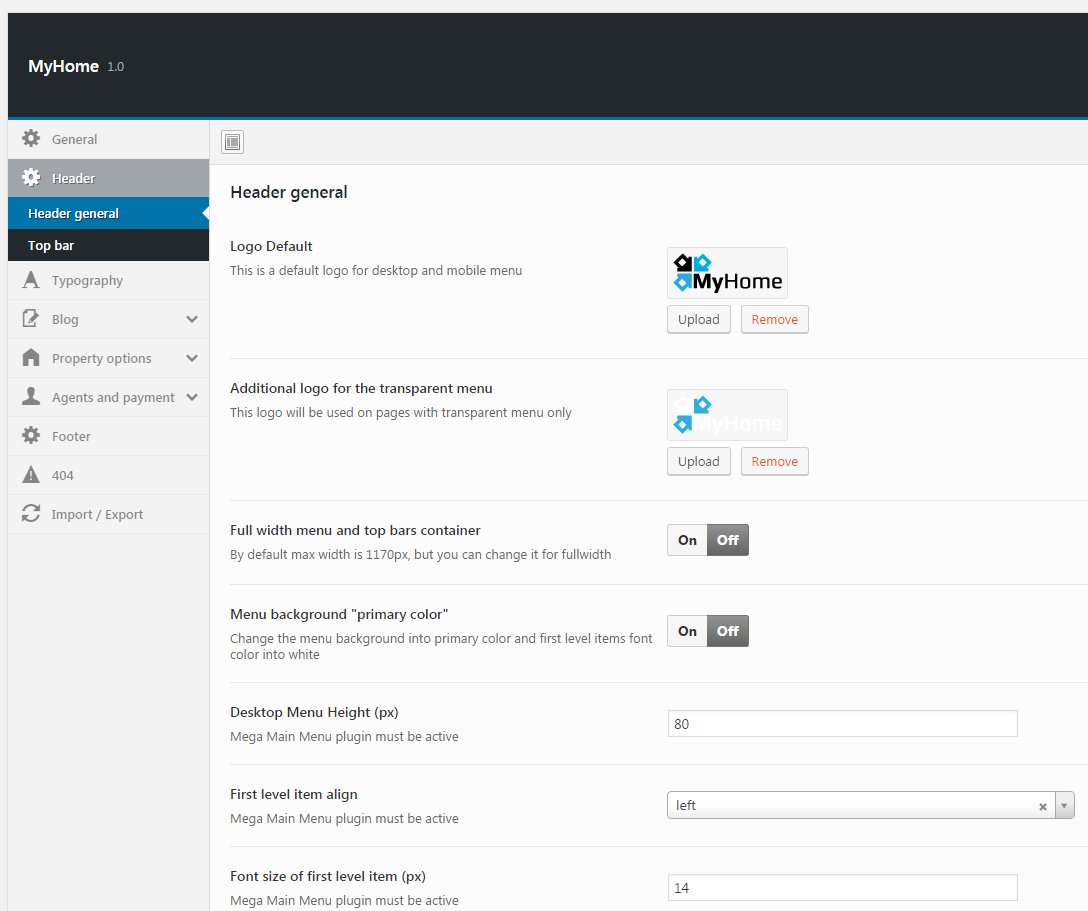 1. Logo Default
Upload your logo
2. Additional logo for the transparent menu

3. Full width menu and top bars container
a) full width menu - off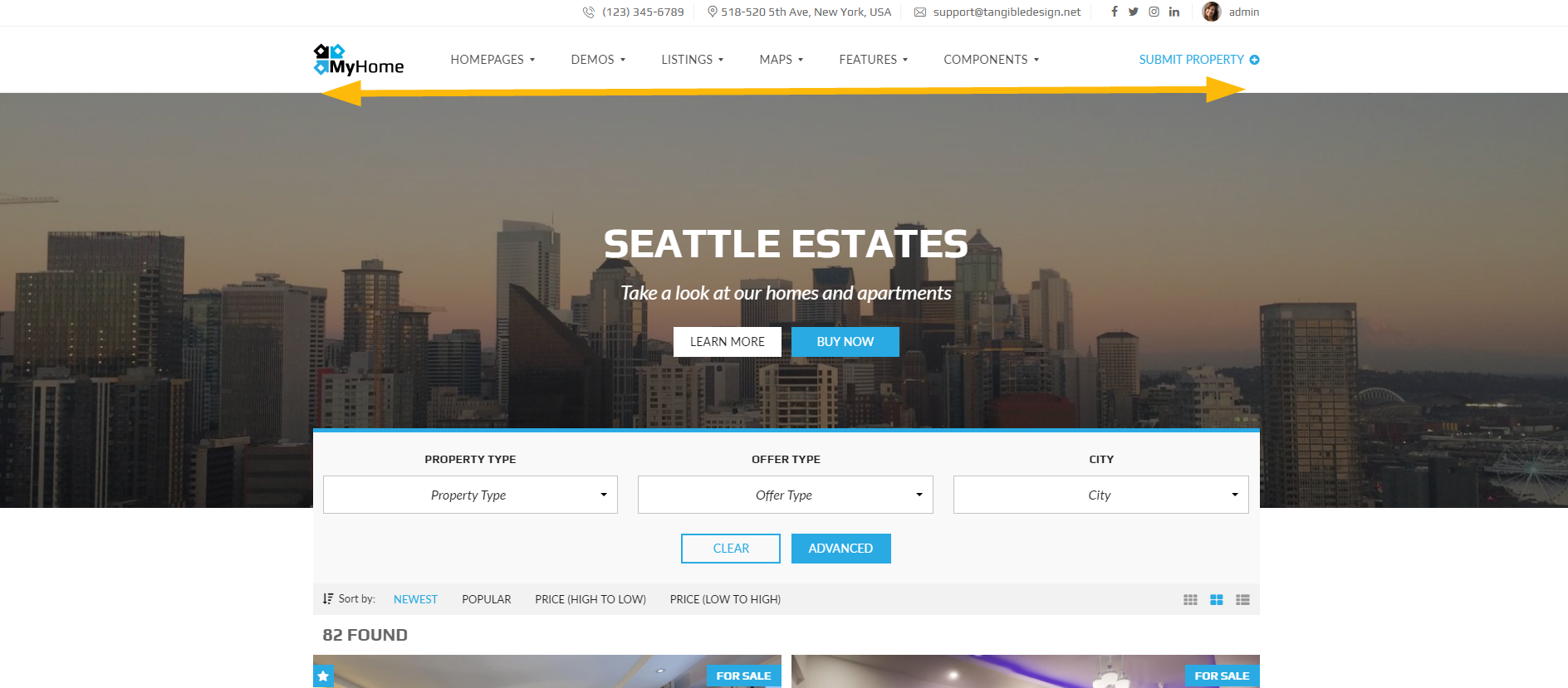 b) full width menu - on
4. Menu background "primary color"

5. Desktop menu height (px)

6. First level item align
7. Font size of first level item (px)

8. Font size of the dropdown menu item (px)