1. Hover over the "Theme Options" tab in the left sidebar and click "Users and payment"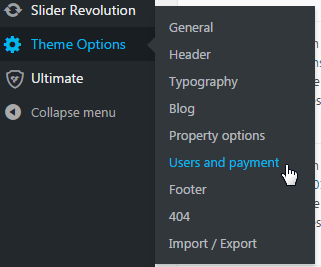 2. You will see the following panel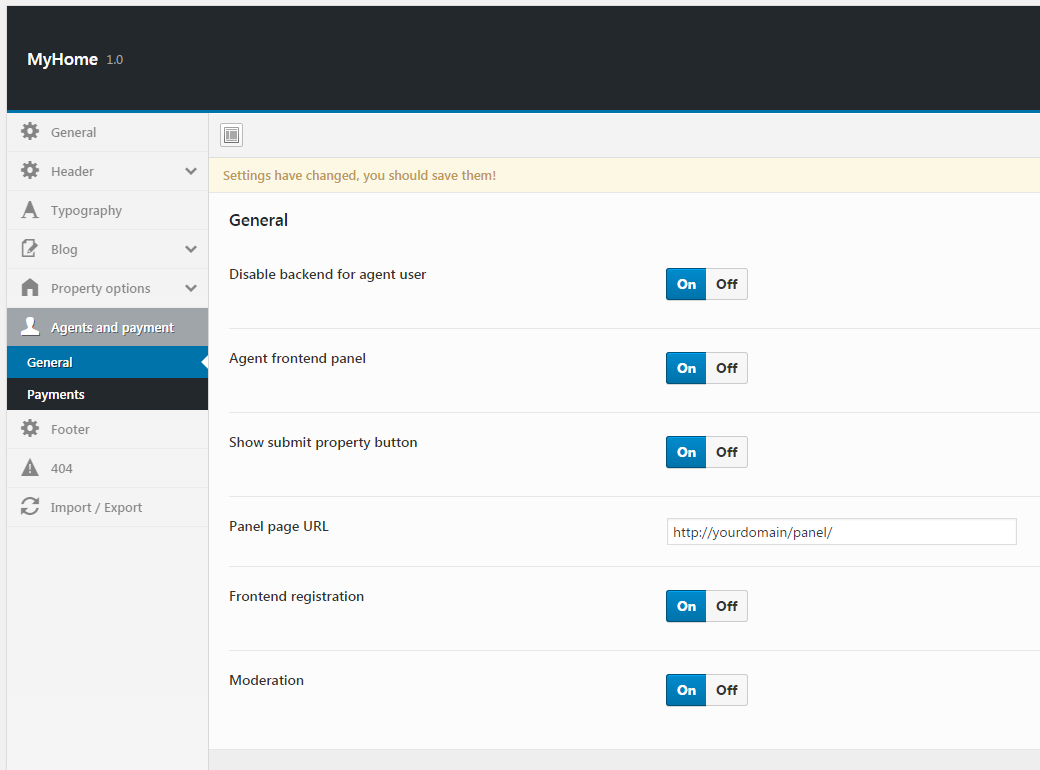 3. Disable backend for agent user
By default users who register cannot access /wp-admin/ but you can switch it on. Payments are integrated with frontend panel, so this option can be useful only if you don't use PayPal / Stripe integration in this same time.
4. Agent frontend panel
Turn on to enable frontend panel. You must provide full link to the panel in the next field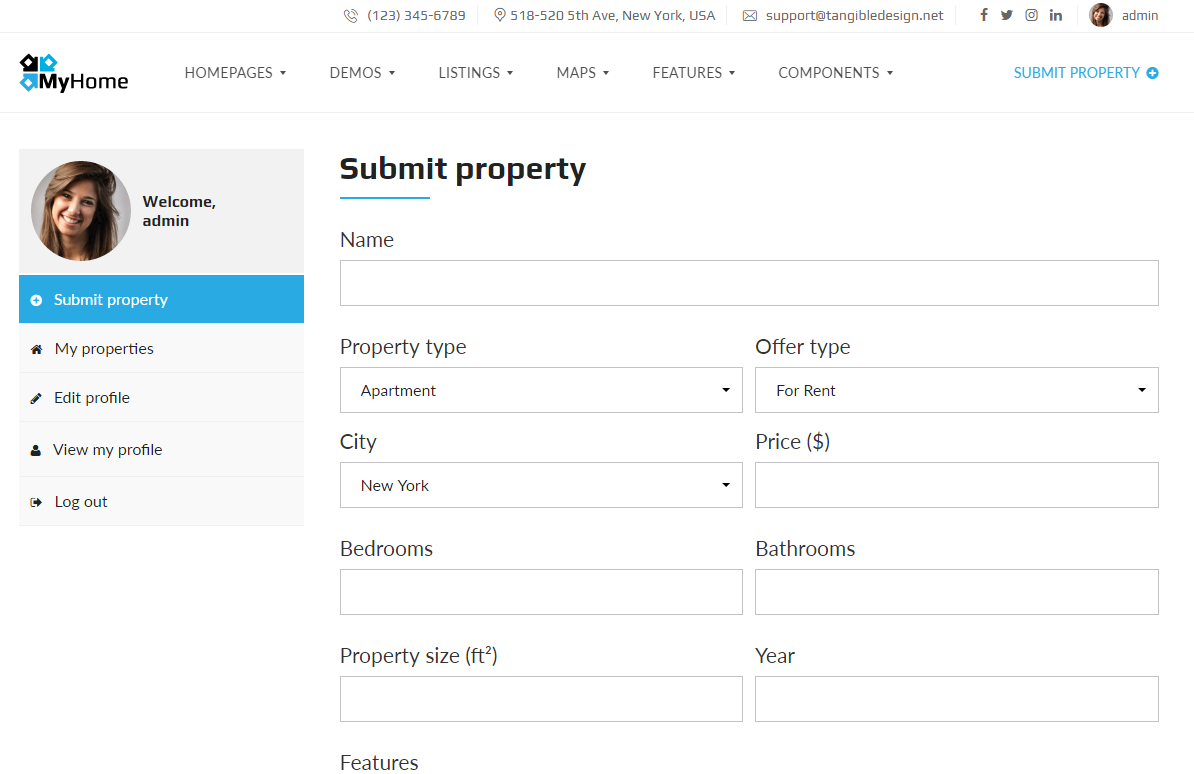 5. Show "Submit property" button
This option add extra "Submit property" button in menu